AEROSPACE & MILITARY GRADE FOAM
LAST-A-FOAM® FR-6700
Get in touch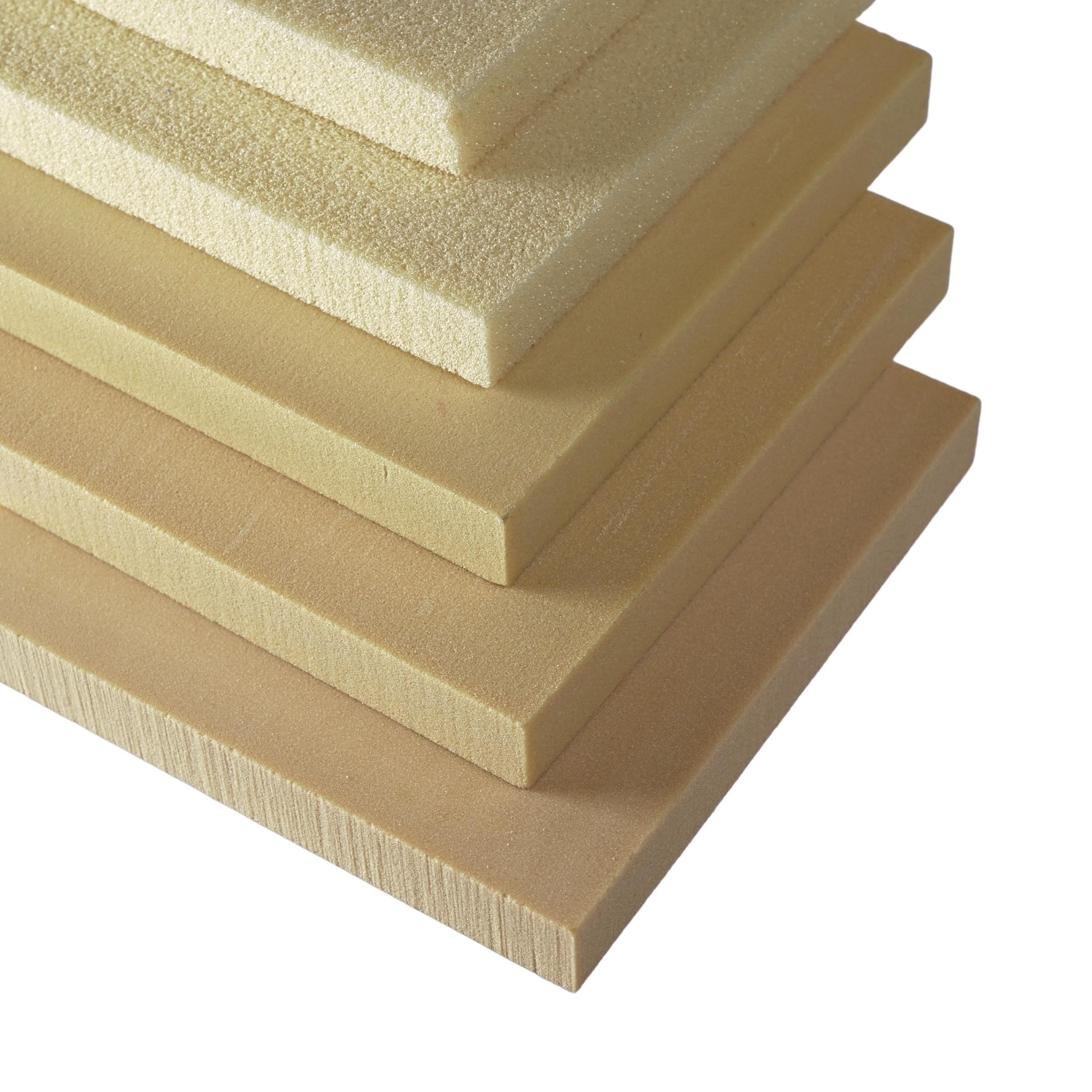 FR-6700 Aerospace Grade is a CFC-free, rigid, closed-cell, flame-retardant polyurethane foam available in densities ranging from 10 to 25 pounds per cubic foot. It exhibits a high strength-to-weight ratio because of its cellular structure and cross-linked resin. Its closed-cell structure also makes this rigid polyurethane foam series highly resistant to water absorption, so it will not swell, crack or split on exposure to water. The HDU material is stable, inert and resistant to most chemicals and solvents. These characteristics make it an excellent replacement for wood. This series is non-abrasive and can be machined with standard high-speed steel (HSS) cutting tools. It can also be cut cleanly with water jets and traditional wood-carving tools. To save production time, General Plastics can pre-score FR-6700 boards for liquid resin infusion processes.
FR-6700 is specifically designed to satisfy the physical property, flammability performance and processing requirements of multiple aerospace and military specifications. These include Boeing BMS 8-133, McDonnell-Douglas DMS-1937, and Federal Aviation Regulation FAR 25.853 (a). We can supply certificate of conformance and test data upon request.
For greater flame-retardant properties, please inquire about our FR-6706P product.
For lower-density foams with comparable physical property characteristics, flammability, temperature resistance and chemical resistance performance, see LAST-A-FOAM® FR-3700 Performance Core Series.