PROMASTER SERIES HIGH-DENSITY FOAM BOARD
HIGH DENSITY RIGID POLYURETHANE FOAM SERIES
Get in touch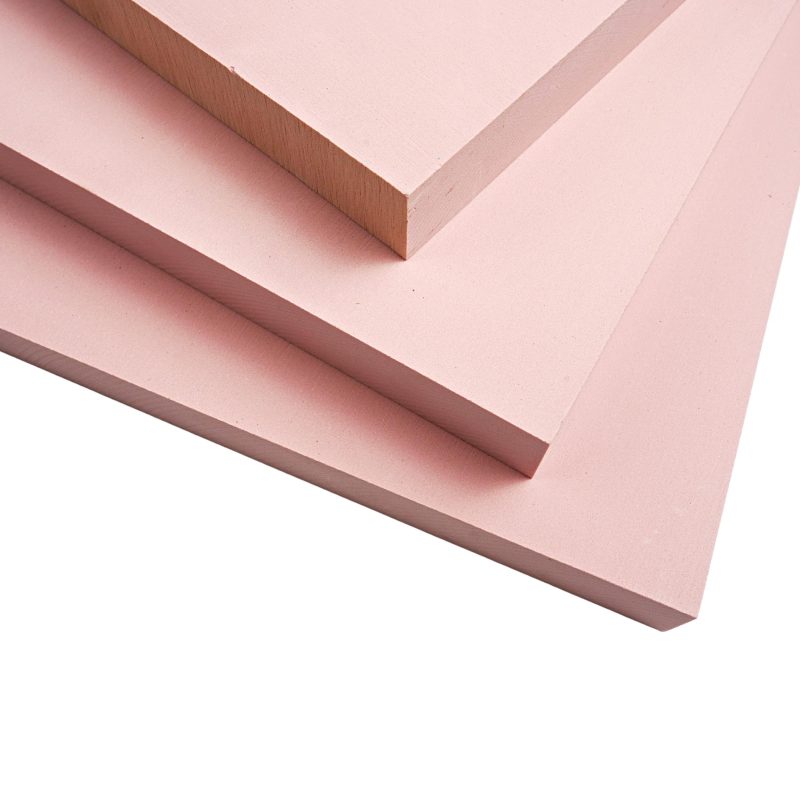 PROMASTER 550 SERIE HIGH DENSITY FOAM BOARD Tough, grain-free FR-4500 foam tooling boards are ideal for tooling applications or as modeling foam. Rely on consistently uniform material from sheet to sheet and within each block. The high-density foam board is non-abrasive, and easily worked using the simplest woodworking tools, water jets, sophisticated CAD/CAM routers, standard high-speed steel (HSS) cutting tools, and/or CNC machines. Excellent machining characteristics make it effortless to create precise, intricate designs for styling and design models, master models, masters for composite and layup tools, and for mold and foundry patterns. Their higher heat-deflection temperature rating also makes these products suitable for use in vacuum-forming applications where other urethane products may soften or deform.  
Because it allows crisp cutting and excellent edge definition, the FR-4500 HDU foam material serves as an excellent wood alternative in three-dimensional outdoor sign boards and display manufacturing. With their superior cell structure, these tooling boards readily support very fine surface finishes with virtually any coating system. This high-density foam formulation can be securely bonded with a wide variety of adhesive systems to add thickness or build larger pieces.
PROMASTER 550 SERIE HIGH DENSITY FOAM BOARD Series polyurethane foam sheets are always flat, stable and consistent in density. When machined, the anti-static foam board material breaks into shavings that fall safely to the floor. Less dust creates less mess and risk.
Densities extend to 50 lbs. per cubic foot, so you can match the right foam board to your job requirements while controlling costs.