We prodive our customer with consistent quality.
All our resins have been exposed to very strict quality and control processes and we assure a product that will perform 100% with the specification and nature of the system.
See collections
The POLYMERES TECHNOLOGIES INC Quality Difference
POLYMERES TECHNOLOGIES seeks to delight our customers with a consistently excellent experience.
When it comes to composite materials, even the smallest flaw can easily compromise a finished part. POLYMERES TECHNOLOGIES is committed to ensuring that the products we handle are always "First Quality" and manufactured to the highest standards. We never buy closeouts or products from unknown origins. That means you can expect the same exceptional properties and handling characteristics every time you order.
POLYMERES TECHNOLOGIES sends material certifications with every order.
Our unique material tracking system allows us to issue certifications with all appropriate products and are automatically sent with every shipment.
First Quality Reinforcements
Reinforcements are the most critical aspect of any project. Saving money on reinforcements can result in a low quality part that can lead to failure. Whether it is fiberglass, carbon fiber or Kevlar, fabric weavers have very strict guidelines about fabrics which are considered First Quality. When they certify a First Quality fabric, it can be used in any of the most demanding applications–from marine craft to space craft.
We require that all of our fabrics are…
Finished to our specs to ensure complete compatibility with all of our resins.
Arrive with certifications confirming that they meet our published specs.
Have been tested to ASTM standards (when applicable).
What about seconds?
Sometimes a fabric can have a small flaw which constitutes second quality. Whether it's as small as excessive broken fibers, a missed weave, or has a hole big enough to put your fist through, it is still second quality. Seconds can sometimes be usable, but you will not find them in our stock. Period.
First Quality Resins
First Quality also makes a difference with resins, as does shelf life. Some resins do not provide best quality results. If you purchase resin that has floating "eyes" or has started to gel in the bottom of the can, you will never achieve the full properties of your reinforcement. This is too common for resins sold in brick and mortar stores or at a discount.
We actively monitor manufacturing dates and guarantee you a minimum 6-month shelf life from your date of purchase with all of our polyester and epoxy resins; vinyl ester is guaranteed for 3 months.
Like our fabrics, our resins are manufactured with complete specs and ASTM-standard test results. You can trust your composite part knowing that your resin will yield top performance.
First Quality Supplies
Some brushes will dissolve in resin. Some cups will dissolve in acetone. Some scissors won't cut some fabrics. We stock supplies that are all tested to be suitable with any of our resins or other materials.
If you are not pleased with the quality of the tools your order from us, you have 30 days from order ship date
Secure Ordering
As a customer, you are the most valuable asset of our business, so protecting your sensitive and private information is the highest priority. Our website is secured and SSL-certified by McAfee. 

Customer Focus
99% of our orders ship within 24 hours of receipt. We take on big lead times that have become common in our industry to make our products available to you today.
We never quit striving to make our customers better with the products we offer, and they return the favor. The composites industry is constantly changing, and we're making sure we offer the best options available for our customers. You won't find a part on our shelves that we don't trust.
Our customers are always up to very cool and incredible projects. We love to see what our customers are up to, and share their work to inspire other makers and creators. Innovators can innovate with confidence.
We are proud to be a certified supplier by many government agencies, contractors, and big brands you trust. We look forward to earning your trust as well!

Lot Numbers
At POLYMERES TECHNOLOGIES INC, each inventory product that passes through our quality department and then to warehouse can be traced back to its origin of raw materials through batch control. In doing so, material compliance certificates are issued for each of the batches we produce.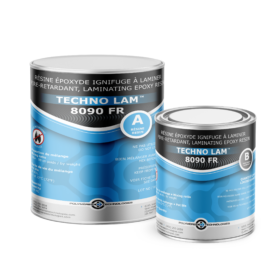 Aenean vulputate eleifend tellus. Aenean leo ligula, porttitor eu, consequat vitae, eleifend ac enim. Aliquam lorem ante dapibus in vfeugiat a, tellus. Phasellus viverra nulla ut metus varius laoreet consequat vitae. Aenean imperdiet.
Aenean vulputate eleifend tellus. Aenean leo ligula, porttitor eu, consequat vitae, eleifend ac enim. Aliquam lorem ante dapibus in vfeugiat a nulla ut metus varius laoreet. Aenean imperdiet.